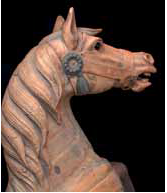 Charles I. D. Looff
Charles. I. D. Looff
(1852-1918)
Immigrated to America fromm Denmark in 1870 at age 18 and took work carving at a furniture factory in Greenpoint, Brooklyn, NY. Looff also worked part-time as a ballroom dance instructor where he met Anna Dolle, who he married in 1874.
With scraps of wood from the furniture factory, he assembled the scraps into blocks and carved the blocks into carousel animals. He rounded up his hand-carved animals on a circular platform to create his first carousel in 1876. The new ride was installed at Vandeveer's Bathing Pavilion at West Sixth Street and Surf Avenue and was Coney Island's first carousel.
Looff opened his own factory at 30 Bedford Avenue in Brooklyn.
He later moved operations to Crescent Park, Riverside, RI, and then to Long Beach, CA in 1910, though he left family behind to continue to manage his amusement properties on Rhode Island.
Looff purchased property at the Long Beach Pike amusement area and built a merry-go-round there.
In 1916, Looff, along with son, Arthur, built the Santa Monica Pier with its Looff Hippodrome. Looff would populate the west coast with amusement parks and carousels until his death in 1918 at which point son, Arthur, took over west coast operations.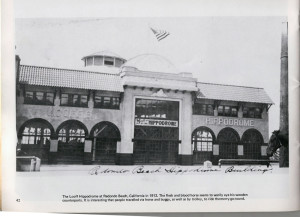 More at http://en.wikipedia.org/wiki/Charles_I._D._Looff and coming soon here.