Product Description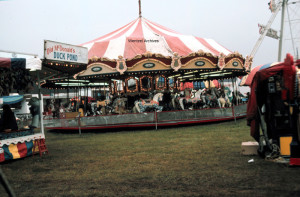 Rare 1915 PTC #28
3-Row Portable with Factory Wagon Mounted Centerpole. One of just eight portable carousels built by PTC. One of only three known to still exist.
History:
Traveling carnival machine, first owned by the Nagata Brothers and leased to carnival owners.
Traveled with Beckman and Gerety Shows.
Traveled with the world famous James E. Strates Shows from 1946-1986.