Product Description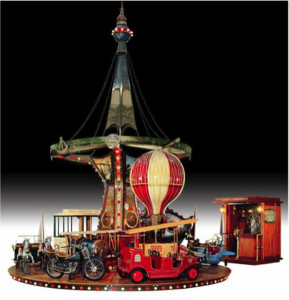 THE JULES VERNE ROUNDABOUTS STYLE RETRO/FUTURISTIC CAROUSEL
Also available in 6m (20 foot) diameter.
32 seats in only 20 foot diameter footprint.*
*Inquire about other sizes.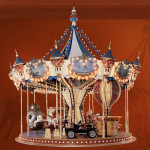 Visually appealing popular steam punk meets retro Jules Verne look built with quality materials and construction, custom to meet your usage needs.
Great for small parks, seasonal festivals, FECs, malls and markets, and private homes as well.
In addition to jumping horses, figures/seats include:
Bi-plane
Space ship/rocket
Nautilus submarine
Classic car
Fire Latter Truck
Motorcycle
Trolley Car
Hot Air balloon