Product Description
Ca. 1902 Dentzel Bear from Great Escape Park
Purchased at Guernsey's December 1989 record breaking auction.
Still today, the highest price paid for a carousel horse at public auction, the Illions jumper from Fun Forest sold that day for $121,000. Also this day, the rare Allan Herschell polar bear also sold for $121,000. (You can see all record public auction prices here).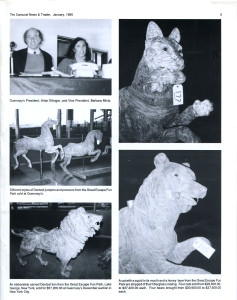 All 71 figures from Lake George, NY's Great Escape Fun Park Dentzel menagerie carousel were sold that day. The total of the 71 figures added up to $1,332.000. It would have taken $1,450,000 to save the machine, but that would not happen. Thus, the machine was broken up.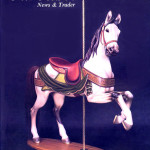 The four jumping bears from the Great Escape carousel (including this one) all sold that day, ranging from $20,900 to $27,500.
READ THE FULL AUCTION STORY IN THE JANUARY 1990 CAROUSEL NEWS & TRADER ONLINE >>>