Product Description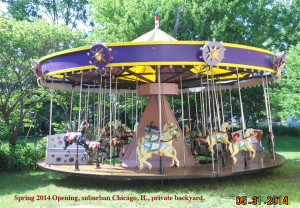 1930s Mangels Kiddie Carousel. 
Excellent condition. Seeking new home. Great price!
Originally, we sold this great, historic kiddie carousel for a small family fun center, pizza shop in New Hampshire. They had run it and loved it for years.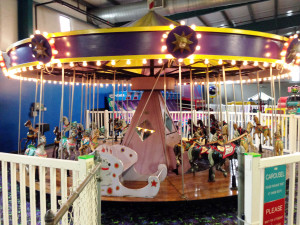 From there it went to a private home, to a retired school teacher, and a dream come true, so have her own carousel, and share it with friends and family. And she did for two loving years. But, now she moving and won't have space, so this wonderful little carousel is seeking yet another smiling chapter to add to the hundreds it has had already in its historic life.
Click Links for Video: